Nicky Gower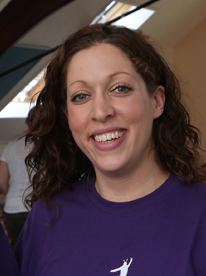 Degree qualified with an additional teaching diploma from the London Academy of Music and Dramatic Art (LAMDA), Nicky has been involved in acting and drama since a young age. She has taught drama at many local Hampshire schools as well as for Stagecoach Theatre Art Schools and the Theatre Royal Winchester. As well as running drama lessons and clubs at a variety of schools, Nicky is also The Drama Beast's LAMDA Examinations teacher and has a hugely successful record in teaching the LAMDA syllabuses to children of all ages.
"Drama has always played a huge role in my life. I started speech and drama lessons at the age of 3 to help combat my shyness and it is a passion that grew from there. Not a year has passed where I have not been involved in some form of drama or performance, whether it be a school play, a university production or a LAMDA examination.
"Children need the opportunity to let their imaginations run free, without being tested or graded. More than anything else, watching the children I teach grow in confidence and thrive in a nurturing, fun environment is my biggest reward."
---
Hannah Rose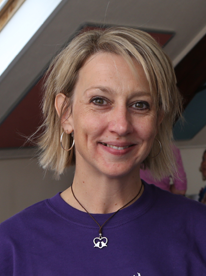 Hannah has a degree in Drama from Aberystwyth University and a Teaching degree from the Central School of Speech and Drama in London. She began acting professionally at 19 years old and has continued to work on the stage alongside a career in teaching, designing, directing, tech-ing as well as performing. She specialises in Classical and Physical theatre, as well as clowning and mask work and has most recently played a teenage boy.
Her teaching has taken her around the country, working in a variety of schools and colleges with children of wide ranging ages and abilities, but her focus has always been to encourage a fun and experimental environment in which every single child can get really involved and develop a love of theatre and experience the thrill of creating a role and performing for others.
She has two very young children who appear to be quite dramatic too…
---
All our teachers are first aid trained and DBS certified.
For more information, please contact The Drama Beast at hello@dramabeasts.com or call 07787 537083